Eric Knight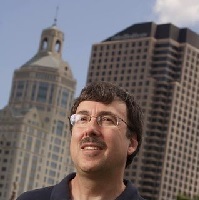 Eric Knight is a futurist, inventor, entrepreneur, and business pioneer. He is the president of Remarkable Technologies, Inc.
In the 1980s, Eric created what many now recognize as one of the world's first global "e-commerce" systems. It was a dial-up computer system that grew to nearly 10,000 subscribers from over 70 countries, and accepted online credit-card orders many years before the practice of e-commerce became widespread.
In both 1986 and 1987, Eric was the recipient of the esteemed "Edison Award" for excellence in technology and communications.
In 1994, Eric founded Remarkable Technologies, Inc. Over the years, Eric's company has focused on providing innovative products and services that enhance business and empower people.
In 1996, Eric's "Para-Shirt" invention was featured as one of the top inventions in America by the U.S. Patent and Trademark Office and the Intellectual Property Owners Association. As an inventor, Eric has been on numerous television programs and networks (such as CNN, The Discovery Channel, and the BBC) as well as a variety of talk shows, including a guest appearance on the Late Show with David Letterman.
While managing Remarkable Technologies, Inc., Eric was also the Vice President and Director of Marketing at Outrider — an international interactive agency with over 250 employees, spanning 18 offices in 13 countries.
Prior to Outrider, Eric had a wide-ranging thirteen-year career as a Vice President, an Associate Creative Director, and a Senior Copywriter at Connecticut's largest advertising agency, Mintz & Hoke Inc.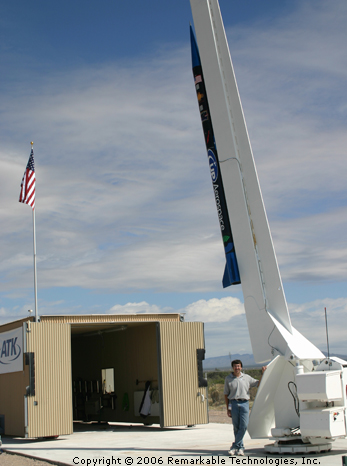 In 2003, Eric was a co-founder of UP Aerospace, Inc., a space-launch services company. Eric was the CEO & Chief Marketing Officer (CMO) from June 2005 - February 2007, and was the CMO from June 2005 - January 28, 2008. During his time as CMO, he was responsible for UP Aerospace's branding, sales, marketing, and building customer relationships.
While a principal of UP Aerospace, the cremated remains of James Doohan, who played "Scotty" in the TV series "Star Trek", were launched into space. Also on board were the cremated remains of NASA astronaut L. Gordon Cooper, as well as dozens of experiments from students and businesses. The mission was part of the historic inaugural space launch at Spaceport America in New Mexico, televised worldwide on April 28, 2007. (The "Spaceport America" brand & "SpaceportAmerica.com" domain name were originally created and registered by Eric Knight and Remarkable Technologies, Inc. on May 14, 2005.)
Eric is the co-inventor of UP Aerospace's pending U.S. Patent for the "Payload Transportation System". He has not been involved in the operations of UP Aerospace since January 2008, having moved on to leverage his resources to other initiatives at Remarkable Technologies, Inc.
Clients span some of the industry's biggest businesses and brands.
Eric has provided creative services, branding, and marketing guidance for a wide range of major businesses, including American Express, Aetna, General Electric / GE, The Hartford, EMC, Fleet Capital, Northeast Utilities, United Technologies, Pratt & Whitney, Hamilton Standard, Carrier, Otis Elevator, Gerber Scientific, Phoenix Home Life, Loctite, MedSpan, Warner-Lambert, CertainTeed, Cuprinol Stains, Olympic Paints & Stains, Ames Department Stores, Hartford Steam Boiler, American Savings Bank, Webster Bank, Vision Corner, The Wiremold Company, The Big E, Permatex, TCI, CuraGen Corporation, Connecticut Innovations, The Hartford Courant, Litchfield Insurance Group, PHS Health Plans, Yale-New Haven Hospital, Arrow Pharmacy and Nutrition Centers, familymeds.com, and Auction Universe.